This year December was quite lovely as we had some snowfall and many dry evenings to have dinner at the Christmas market.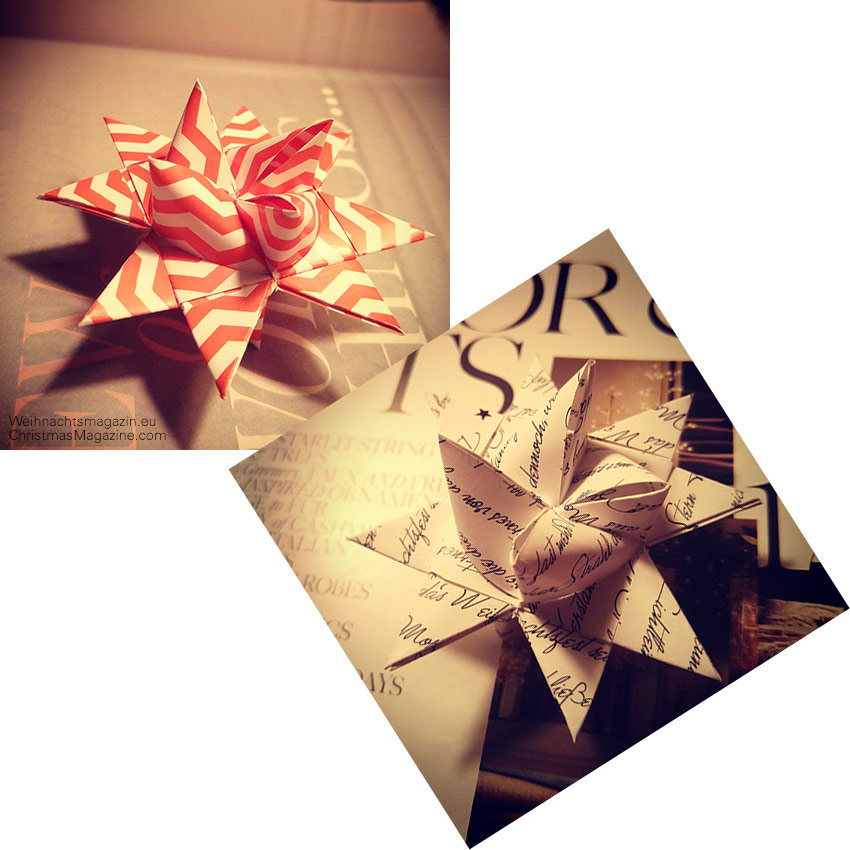 Many evenings were consumed with folding German Christmas star after dinner. It's a wonderful thing to do while watching Netflix.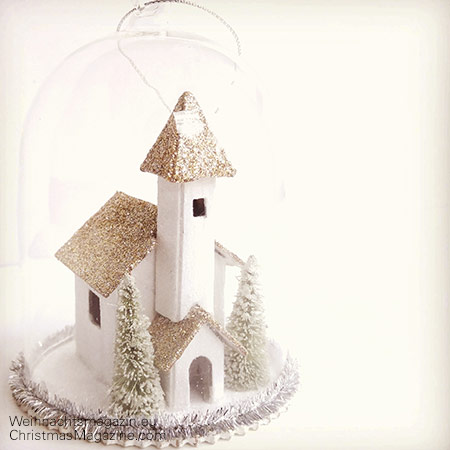 This lovely Christmas dome found a place in our house.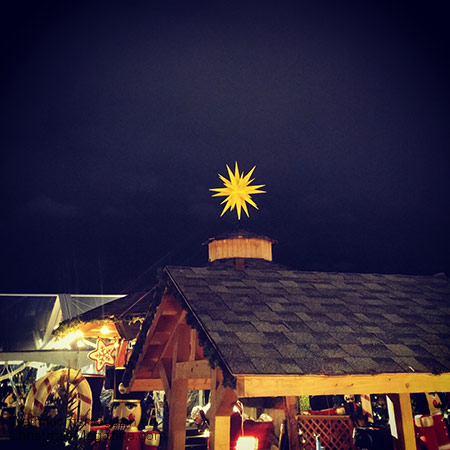 The start to our Christmas season is the opening of the Vancouver Christmas market which is at the end of November. We love to go there for dinner. Eating German food in a wonderful outdoor space is just amazing. Winter at its purest.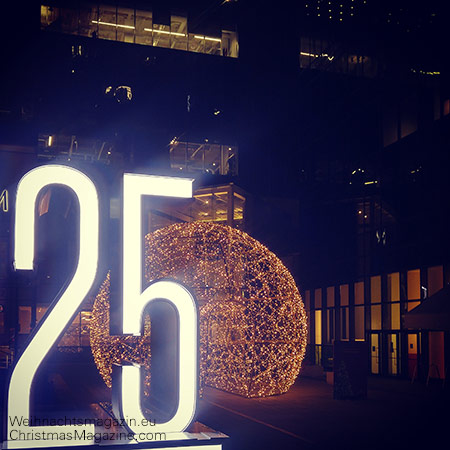 One Saturday morning I woke up before six and noticed that the city was enshrouded by fog. This means happy times for me: brush teeth, get dressed really warm, grab the camera and go outside.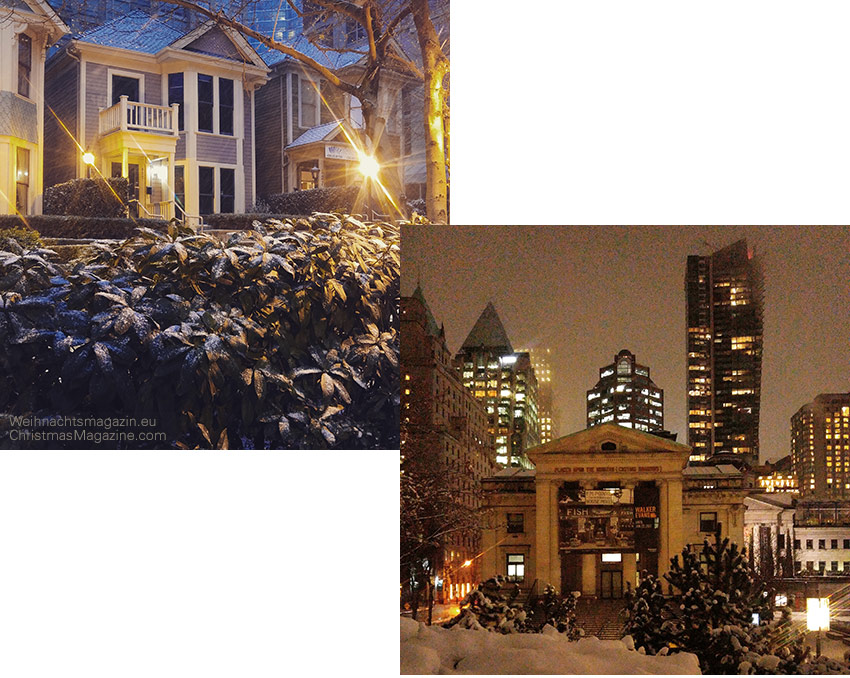 This was already the second snowfall of the season. It was a beautiful stage as we had tickets for Handel's Messiah that evening. A perfect ending to a good week.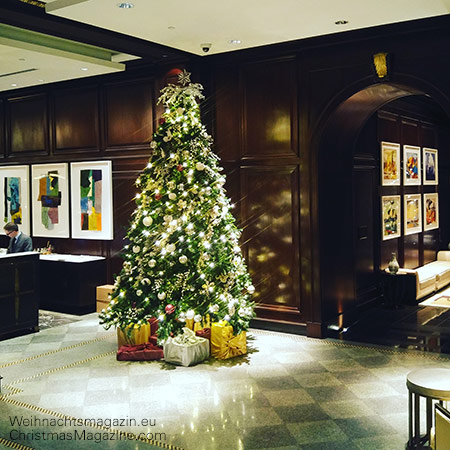 Same procedure as every year… The Saturday before Christmas Eve Klaus and I have our Christmas outing. We bar hop, have a glass of wine or a cocktail and some nibbles, then we move on. We also plan our Christmas Eve dinner at the same bar every year.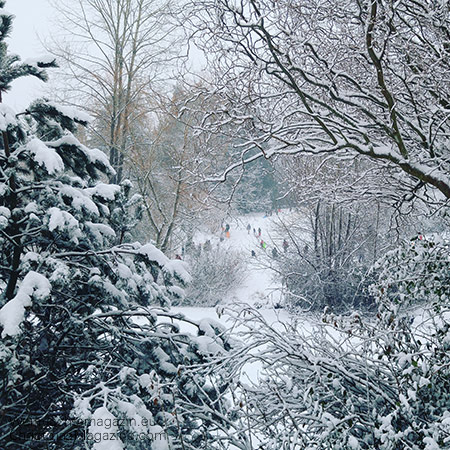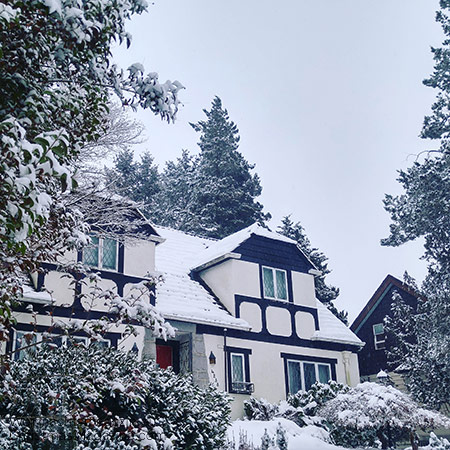 And we got some more snow! Queen Elizabeth Park in Vancouver was full with people enjoying the outdoors.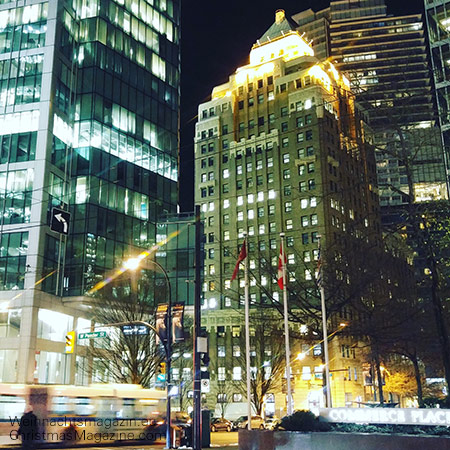 One last visit to the Christmas market with friends.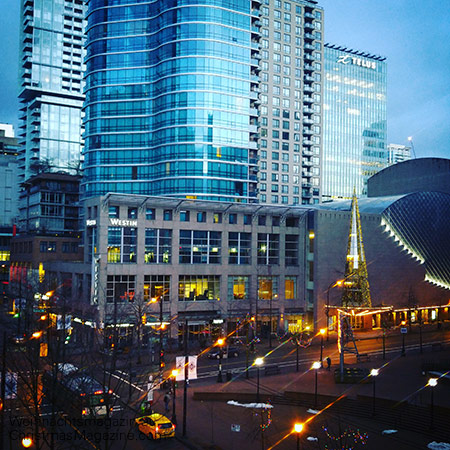 Early Christmas Eve evening. Klaus was cooking, I set the table.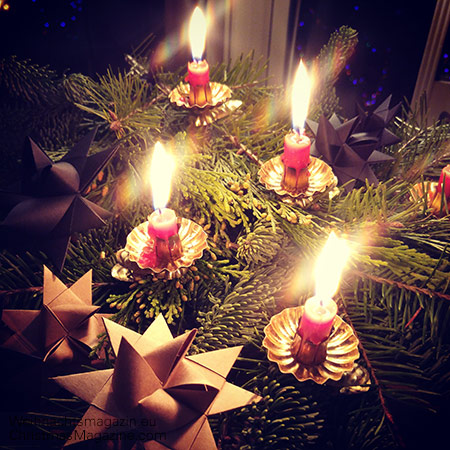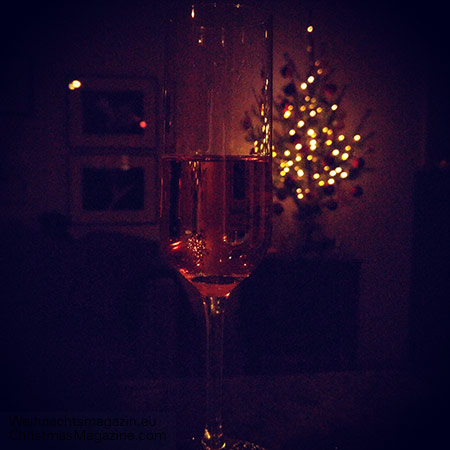 Let the celebrations begin with a glass of a sparkling Brut Rosé from Domaine Carneros. A souvenir from Napa Valley we brought home in spring.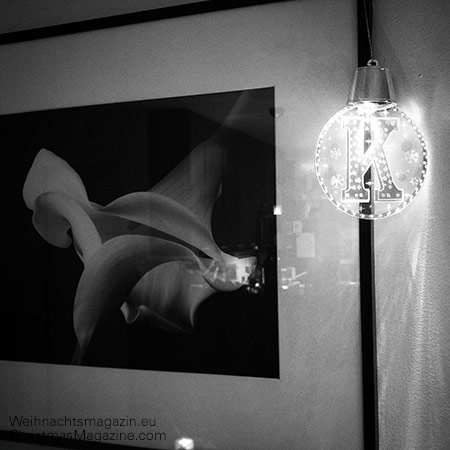 Nothing wrong with a little kitsch…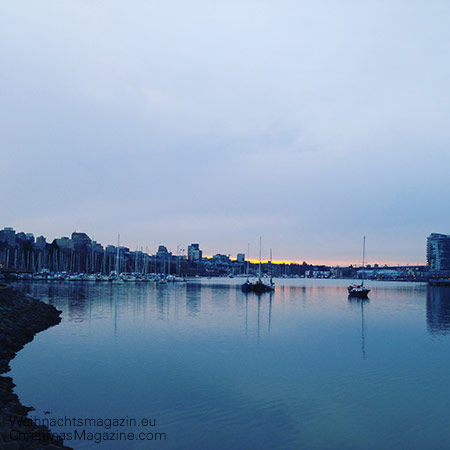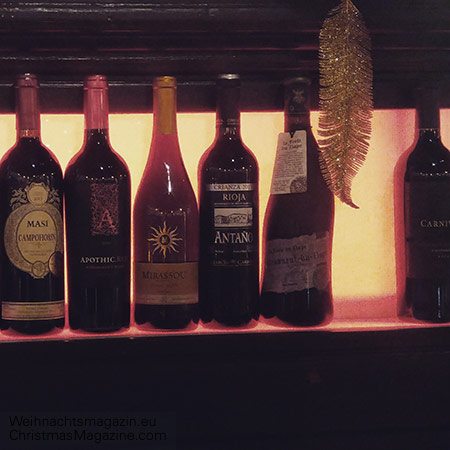 On Christmas day we usually take a walk along False Creek and stop at the one little place that's always open that day. It is a tiny restaurant with an even smaller bar. The place is filled with clutter and on Christmas the yule log is on TV. Every year. That day of year this little place, I don't even know its name, is perfect to have a glass of wine.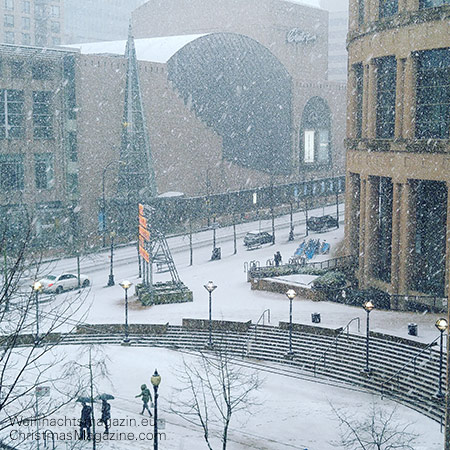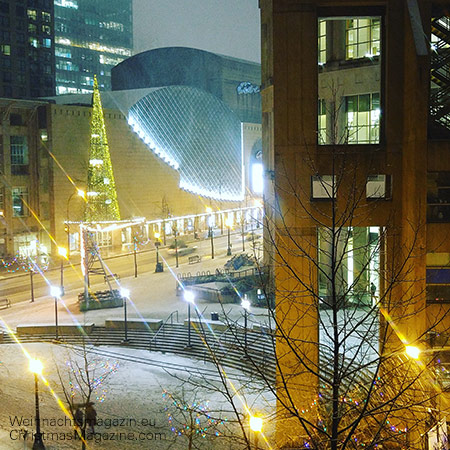 And on New Year's Eve it snowed again. Just a wonderful ending to a good year.
We spent the evening with friends enjoying a pot of fondue.