My first table at a Christmas Market – Part I
This series of articles may be of interest to all of you artists, crafty people or producers of fine edibles or beverages. If you ever thought of selling at a craft fair, here is how I approached my first time. I will be selling paper goods. But I think the fundamentals remain the same unless you intend to sell perishables.
I can't remember how I came across the ad looking for sellers at a charity craft market. But it was an online ad. Since it was scheduled on the last Saturday of November I called it a Christmas market. I decided to get a table because the tables were provided by the organizer. This means no schlepping of bulky furniture. Furthermore, the fee was not expensive, and the affair is indoors. Perfect conditions to give it a try and have a table with my greeting cards and Advent calendars.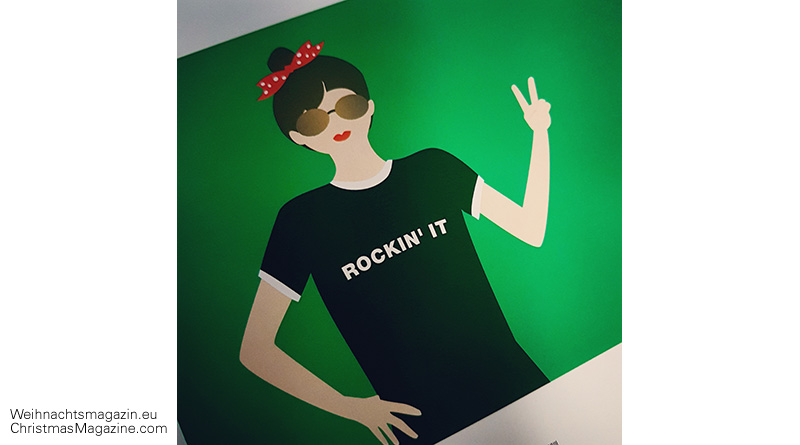 I had about three months to prepare. Right away after signing up my brain started rattling. So much to think about and organize. I made myself a notebook just for the occasion and wrote everything down that came to my mind. I started making lists of what to buy and what to bring. I was totally excited about the whole thing.
I was also very fortunate that Klaus volunteered to come with me. This makes everything easier. One could go and grab a coffee or lunch or go for a washroom break without having to worry on missing out on potential customers.
I also announced me having a table at a craft fair on social media so people know about it.
Payment Options
Get Square! This was pretty much the first thing I took care of. You don't want to miss out on sales because potential buyers only have a credit card on them.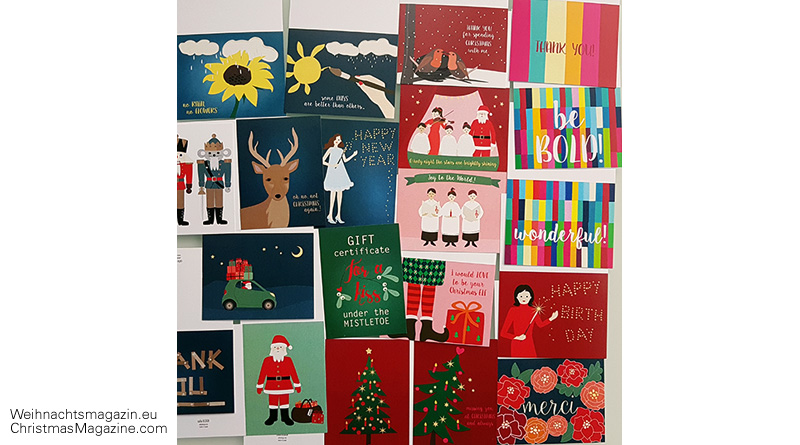 Packing Materials
Another thing to consider is packaging materials. Especially if it's raining the day of the event, your merchandise has to be packaged in a waterproof bag. Your customers will appreciate that. I organised paper bags and envelopes but will also bring plastic bags should the weather be questionable. And if you like to have your paper bags branded, I suggest to getting a stamp made with your business name or logo. Stamping your name on a bag is much more cost effective than labels. And it's pretty much what everybody is doing at the moment even high-end stores.
Merchandise
The card designs I want to sell must be selected. I decided not to bring the entire collection but focus on Christmas, thank you and motivational cards. I also want to bring postage stamps and pens to make it as easy as possible for the customers.
I'll be selling printed versions of the Mountain Range Advent calendar. I usually just sell the PDF file on Etsy.
And finally, I plan to bring my hand-typed notepads. They make a beautiful Christmas present for people who appreciate the craft.
Table Accessories
The table will be covered with a table cloth to give it the right ambiance. I chose a flat bed sheet we never use anyhow. It still has to be washed and nicely ironed…
Most important I had to buy greeting card spinners for the table. My dream was to find vintage metal spinners but was not successful. It's still on the list for the future. In the meantime, the rather generic looking ones have to do. I also found a couple of wooden boxes to break the display up a bit and to separate the products.
I already designed the category signs, so people will get a quick overview of what we sell. I still must design a price list and logo sign, print and frame both. I take the approach of having a mini shop rather than just a table.
Lastly, I need to think of creating a Christmas atmosphere. One wants to entice customers to buy and nothing works better than beautifully displayed goods. I decided on battery powered fairy lights, a couple of Christmas ornaments, fresh greenery and pine cones. And of course, Francis the typewriter could not be missed.
November 3rd, 2017
This was the day I received the orientation document from the organiser of the fair. That's also when it kind of hit me that shit is about to get real in only three weeks.
Part of the document was practical information, rules and regulations regarding set up and break down of tables. Also mentioned was the table size: 2 feet by 6 feet. Oh oh… that's an awkward size. The table is not very wide.
Next week I must produce my goods for the event. And on the weekend is the rehearsal of the table setup. I wonder if I can put my vision into reality.
Miscellaneous
A few other things you may have to think about in advance: business cards, receipt pad, flyers with product list, packaging materials. It obviously depends on your products.