Daily Activity Christmas Countdown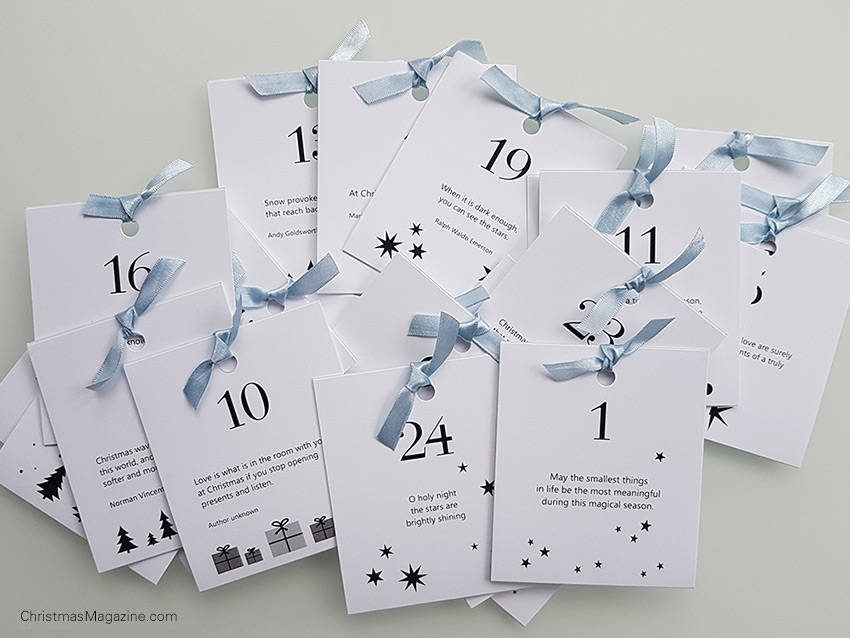 This activity Christmas countdown can be shared by two or more people. It consists of 24 or 25 cards. The inside is blank for each participating person to write what event will be shared the day of. It does not have to be anything big at all: bake cookies together, go for an evening walk to look at the Christmas decorations, make paper snowflakes, write Christmas cards, watch a Christmas movie, etc.
The calendar is available as a printable a PDF for download. Instructions are included. Here's to link to our Etsy shop.