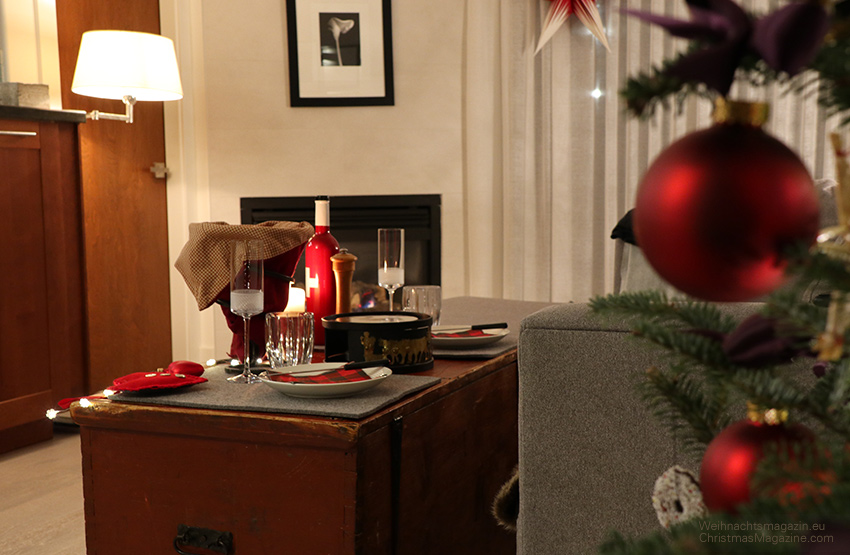 We had a very party-intense December plus also hosted three parties ourselves. Once the year end came around we had no more desire to go to a party or have dinner out. We decided to have a quiet dinner at home and enjoy a cheese fondue. However we did go to a favorite restaurant for some sushi and a bottle of bubbles. It's kind of traditional when we spend New Year's Eve at home.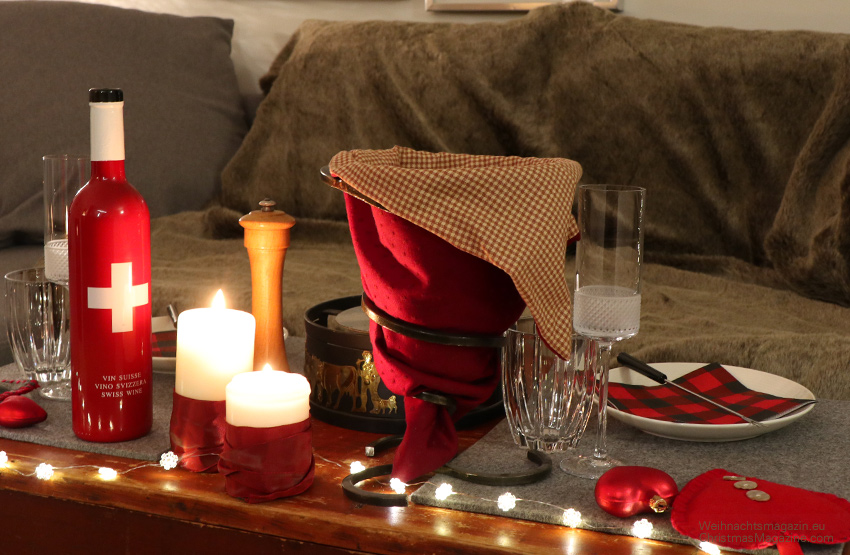 Table Setting
Since it was after all not just a regular evening, the atmosphere had to be a little special. The table was set mostly in red with some decorations from the Christmas trunk including a string of snowflake lights. Parts of the sectional was covered with faux fur from I found at the fabric store. The cover gives any room an instant cabin feel.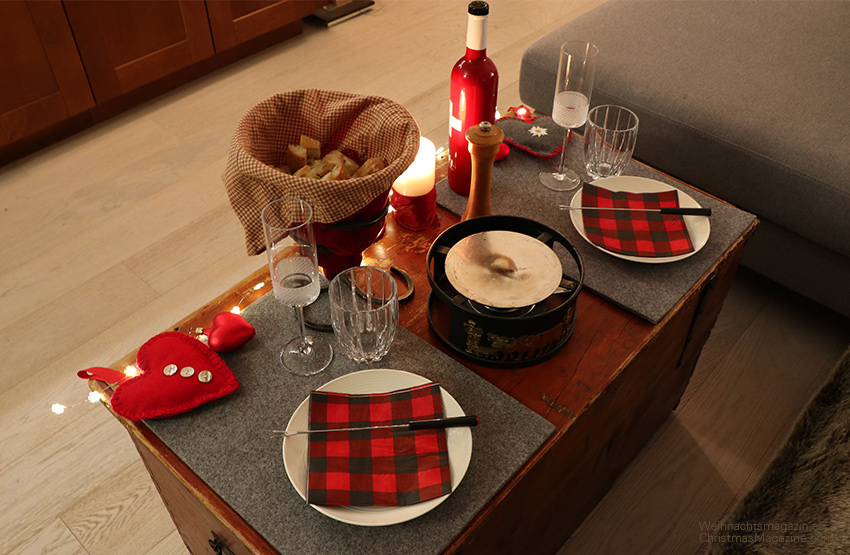 Moitié-moitié with Pears – Fondue Recipe
Ingredients
200 grams Cave Aged Gruyère, grated
200 grams Jura Mountain cheese, grated
1 garlic clove
2 dl dry white wine
1 tsp corn starch
1 shot Kirsch (cherry brandy)
2 Bosc pears
1 baguette
1 bottle of champagne
Preparation
Cut the baguette and the pears into cubes.
Peel the garlic clove and cut in half. Use 1 half to rub out the fondue pot. Mince the other half of the garlic and boil with the white wine. Once the wine is boiling add the cheeses and keep stirring with a fork until it's melted and smooth. Mix the corn starch with the Kirsch and stir into the cheese. Keep on stirring until the cheese has a creamy consistency. Serve and enjoy!
The recipe is for 2.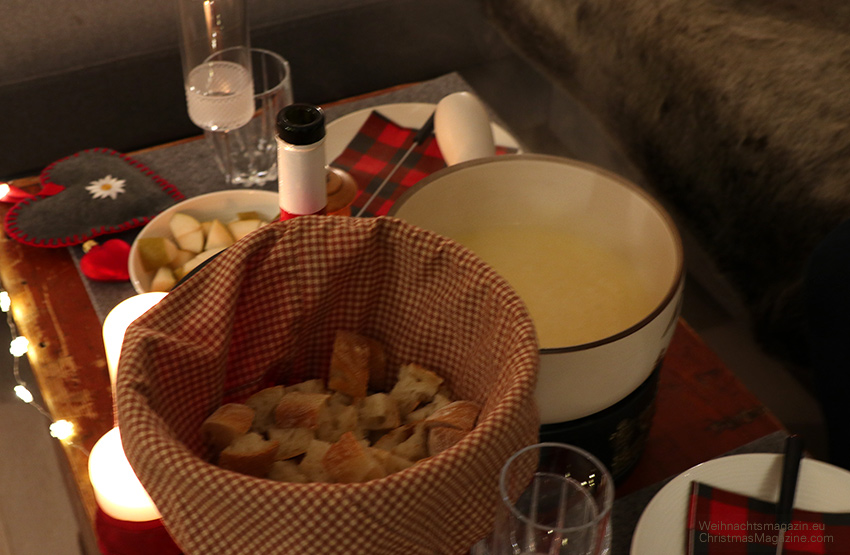 Another couple of Cheese Fondue Recipes
2018