In December we like to take a bit of time out, relax, enjoy the beauty of the season, and get ready for the coming year. Here is what we did in 2006.
November 26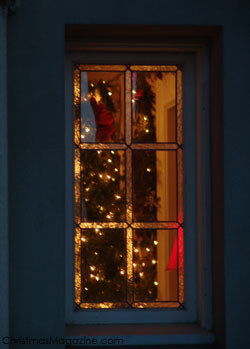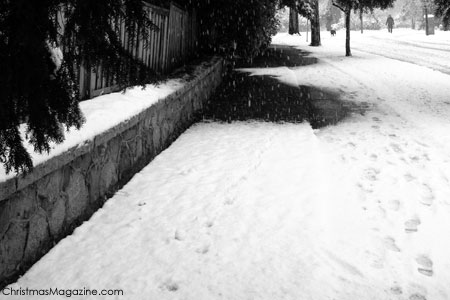 One of the highlights of the season is a visit to Hycroft Mansion. This year it was extra precious because we had a lot of snow that weekend.
December 6
As always Klaus reminds me of the fact that December 6 is the day of his Patron Saint well in advance. How can I forget… In the morning I was greeted by: do you know what day it is? Oops, I forgot to place the marzipan from Lübeck on his desk last night.
December 17

Every year the weekend before Christmas Eve we enjoy out on the town. We leave for the city in the early afternoon, check in at a special hotel, and then gallivant through downtown visiting some of our favorite stores.
We always end up at Joe Forte's for a drink and the best crab cakes in Vancouver.
Later in the evening we chose Lucy May Brown for dinner but they were already packed. So we wandered into Yaletwon and found Circollo where we had a delicious late night meal. The night cap was served at the hotel.
The following morning we had brunch at the Fairmont Hotel Vancouver where they serve the best brunch in town and a magician provides the entertainment for the young and the young at heart.
December 22
The first day of Christmas vacation. I took the bus downtown and picked up Klaus for lunch. We then did our grocery and wine shopping for the Christmas days today on Granville Island. To our great surprise it was not a zoo at all. Except Les Amis du Fromage was of course packed as always.
Christmas Eve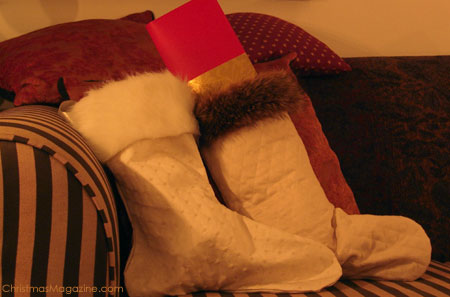 Like every year Klaus prepared a wonderful meal for us.
Appetizer
Pear-Mozzarella-Prosciutto Salad
* * *
Soup
Lobster Bisque with Cream and Lemon-Cilantro Sticks
* * *
Main
Beef Tenderloin with Chestnut-Grape Puree in Puff Pastry
Marsala Jus
Wild Mushroom Ragout
Spaetzle
* * *
Cheese
Selection from Les Amis du Fromage:
Tomme au Marc de Raisin, Morbier, Le Vieux Pané, Tomme Fermier d'Alsace
* * *
**
*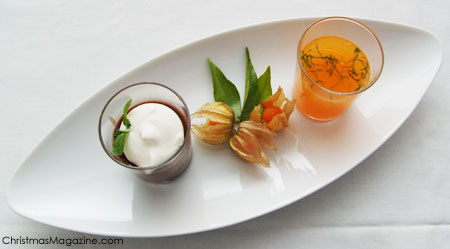 Dessert
Chocolate Cambridge & Cream and Christmas in a Glass
(after a recipe by Jamie Oliver)
Christmas Day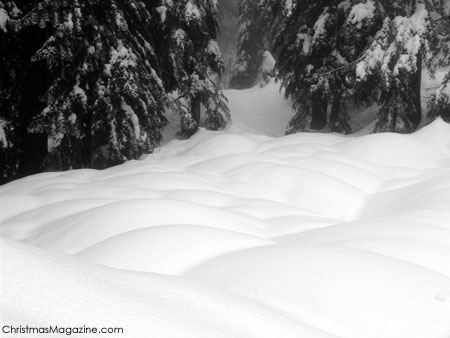 On Christmas Eve one of my suitcases was under the Christmas tree adorned with a ribbon. Once I opened the gift I found two pairs of snow shoes in it. A great gift as we like to go snow shoeing on the local mountains. So we tired them out on Christmas Day. Klaus packed a backpack full with sausages, Tilsiter cheese, a bottle of red wine, no cork screw though, and a thermos with hot chocolate.
It was great fun and I took some fantastic pictures as well.
Boxing Day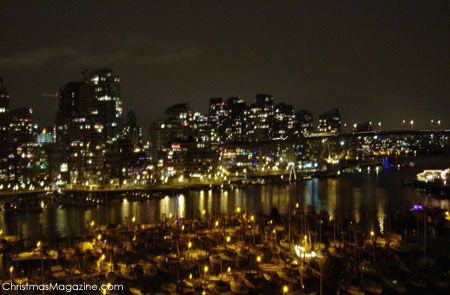 We went for an evening walk and apero along the False Creek loop. The walk left us hungry for a hearty dinner.
December 27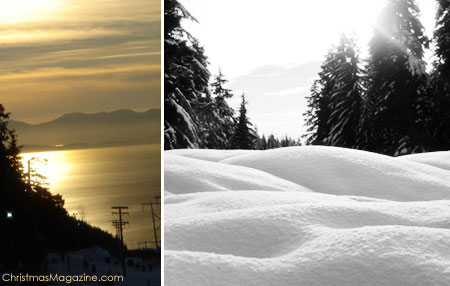 We went snow shoeing on Cypress. The weather was fantastic and we were able to see the ocean when we came back to the base. One of the reasons why it says "Beautiful British Columbia" on our licence plates.
December 29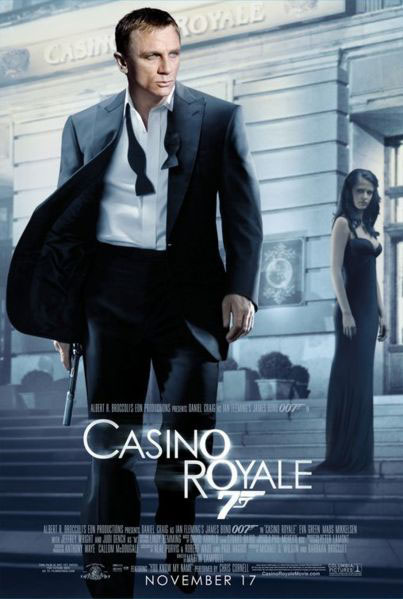 I asked Klaus if he would like to join me again to see the Nutcracker ballet. His answer: only if you come to see Casino Royale… So to the movies we went.
December 30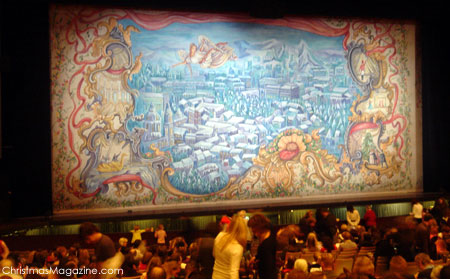 We saw the Nutcracker!