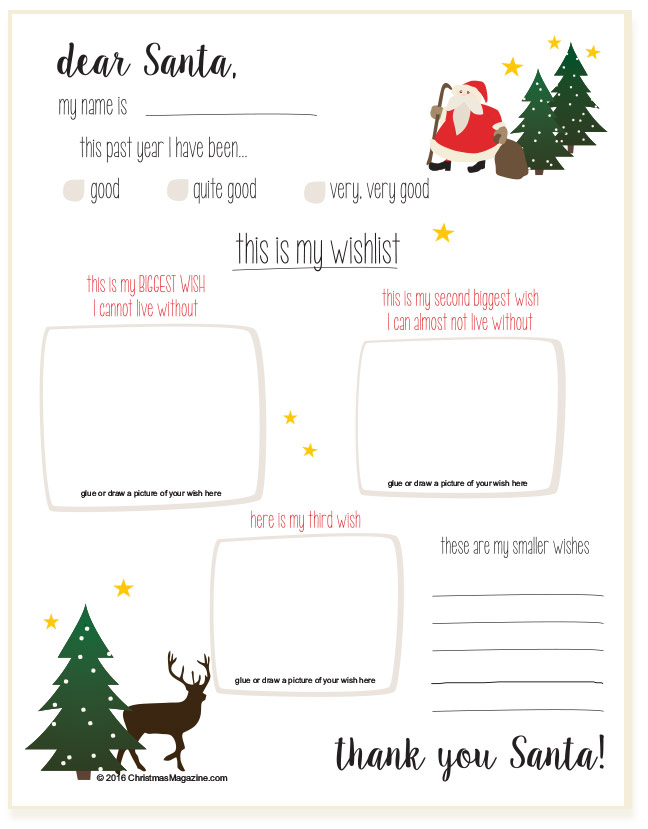 This lovely wish list for Santa is available as PDF for download and printing. The kids can then either draw their wishes or cut them out from magazines and flyers and glue them onto the paper. After that it's all up to Santa.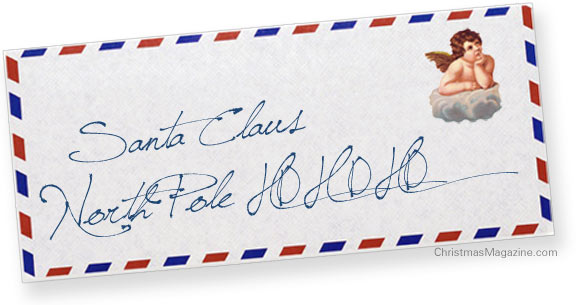 Santa's Mailing Address
United States of America
North Pole Cancellations
5400 Mail Trail
Fairbanks AK 99709-9999
The United States Postal Service has a free service available for people to mail their letters cancelled at the North Pole. In order to take advantage of this service:
Address and apply proper postage to each article to be mailed.
Place the letters or packages in a large, durable envelope or container.
Include a note requesting that the items should be postmarked to the North Pole.
All items will be postmarked: Season's Greetings, North Pole AK 99705.
North Pole cancellations requests should be received in Fairbanks by December 7.
Canada
Santa Claus
North Pole
H0H 0H0
Every year, 13,000 Canada Post employee volunteers help Santa answer one million letters from children.