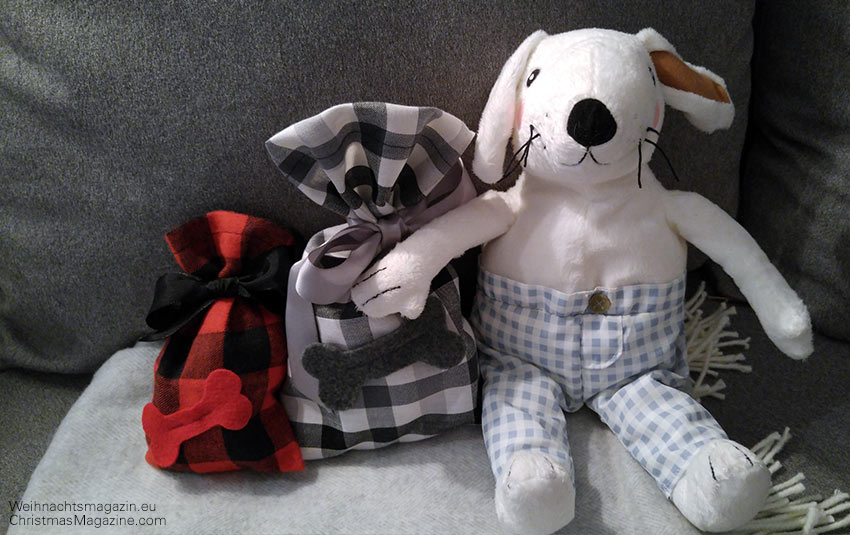 Our four-legged family members deserve a few extra treats during the Advent season. We do not own a dog but have friends who trust us with the care of their precious furry guys when they are out of town.Here's a lovely idea for the furry guys.
Carlos and TJ are Chihuahua mixes. Both are rescues from Los Angeles and ended up in Vancouver with their loving forever parents.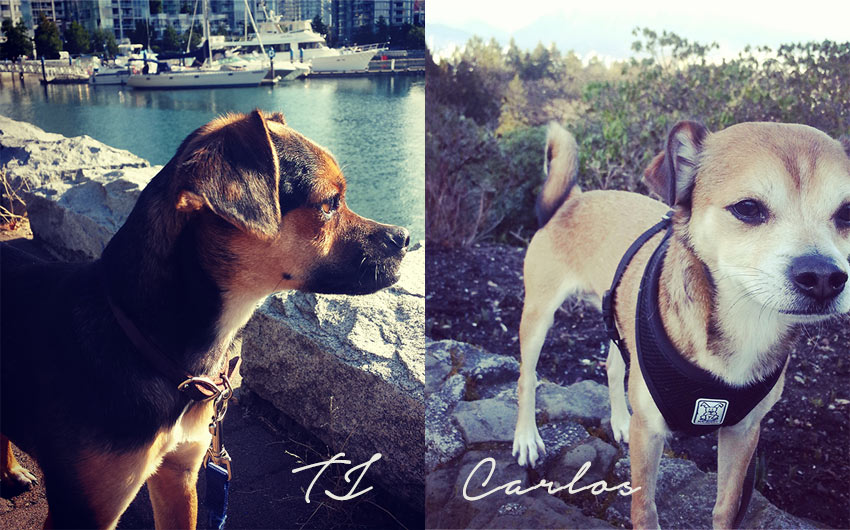 Here's a lovely idea for the furry guys.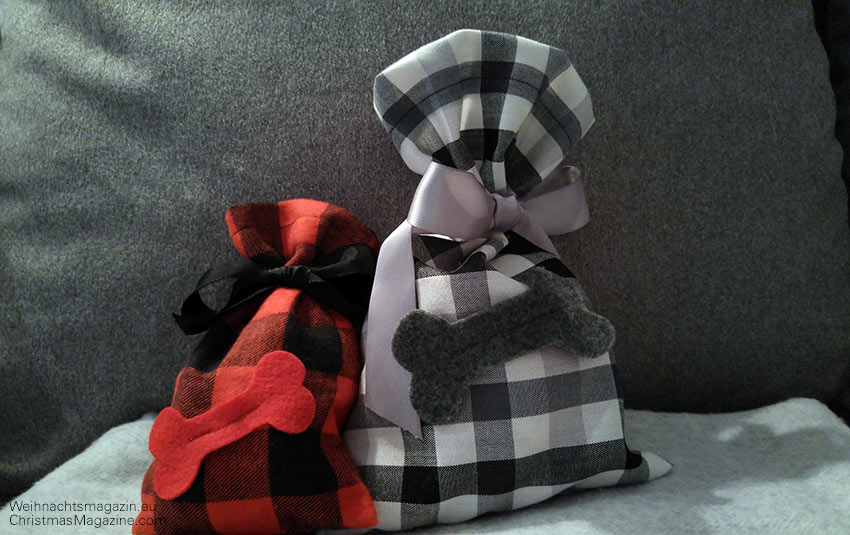 Material
Small piece of fabric
Felt
Ribbon
PDF with 2 different sized dog bones
Dog cookies
Tissue paper
Tools
Fabric chalk
Scissors
Measuring tape
Sewing pins
Sewing machine
Instruction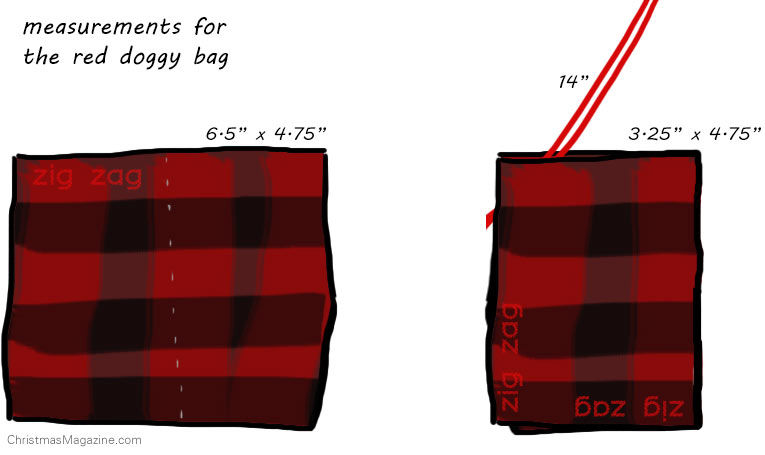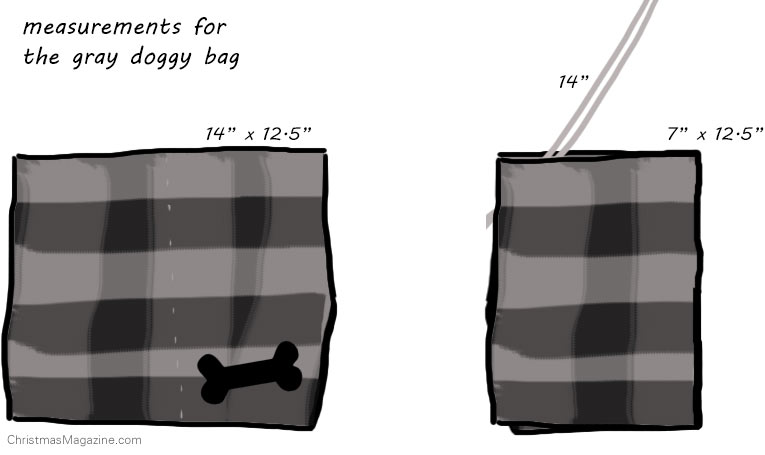 Cut 24 rectangles of fleece 6.5″ by 4.75″ / 14″ x 12.5″ or whatever suits your fleece pattern best.
Download bone PDF, print out template and cut out felt bone.
The bag for Christmas Day is cut a bit larger.
Print the number tags, laminate if desired, cut them out and punch a hole in the tags.
Stitch a zig-zag along the top long side to protect it from fraying.
Sew the bone onto the front half.
Fold the fleece in half to 3.25″ x 4.75″ / 7″ x 12.5″.
Fold the ribbon in half and slide it between the layers with the fold on the inside of the bag. Secure with a needle.
Stitch along the 4.75″ / 12.5″ and then the bottom closing the bag. Turn the bag inside out.
Fill the bag with something sweet and tie it close.
2015