Colourful Advent Calendar for Printing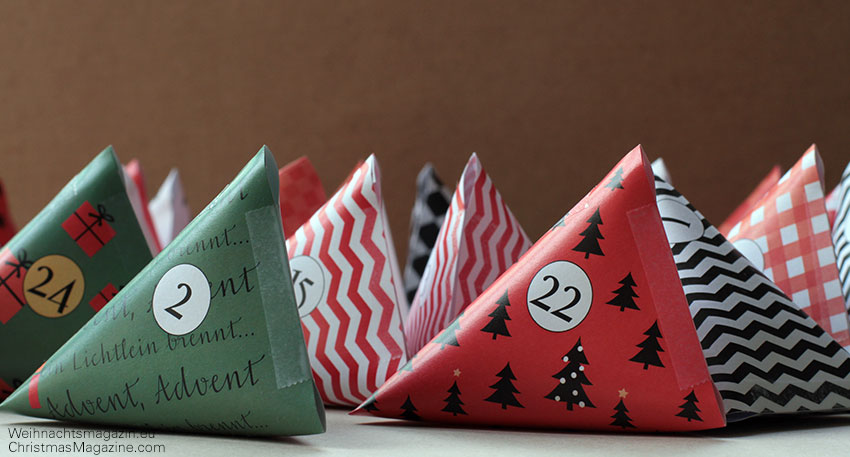 Print, cut, tape, tape, stuff, tape… and it's done.
This colourful Advent calendar does not take a lot of time to make or special materials. It is recommended though to use a bit heavier text weight paper than just your regular copier paper. The complete instructions are included on the downloadable PDF. The pyramid bags are big enough to hold a Lindor or Ferrero chocolate ball or anything else of that size.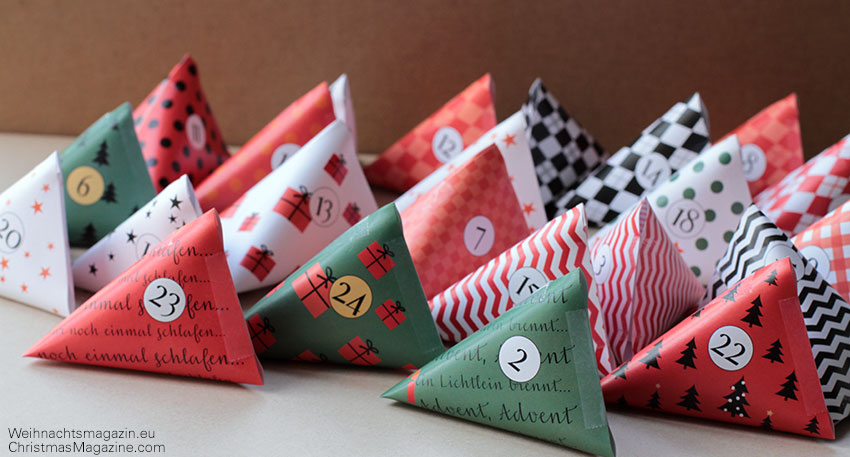 The pictures are of the German version of the calendar. The PDF contains the English design.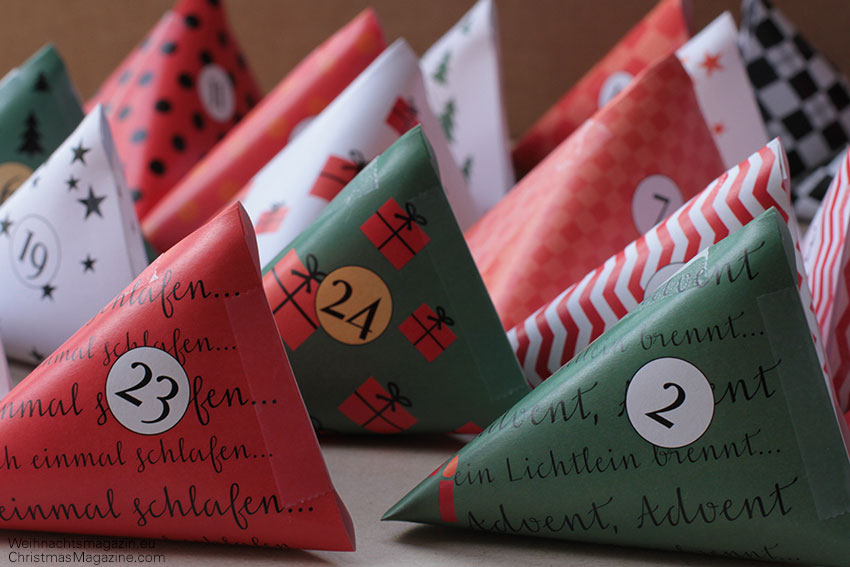 Once the calendar is assembled, place it in a lovely bag, in our case we re-used one from Starbucks. The spruce it up a tinsel star adorns the paper bag. And now it's ready to give it to somebody special. Mine was made for my husband. He receives an Advent calendar every year.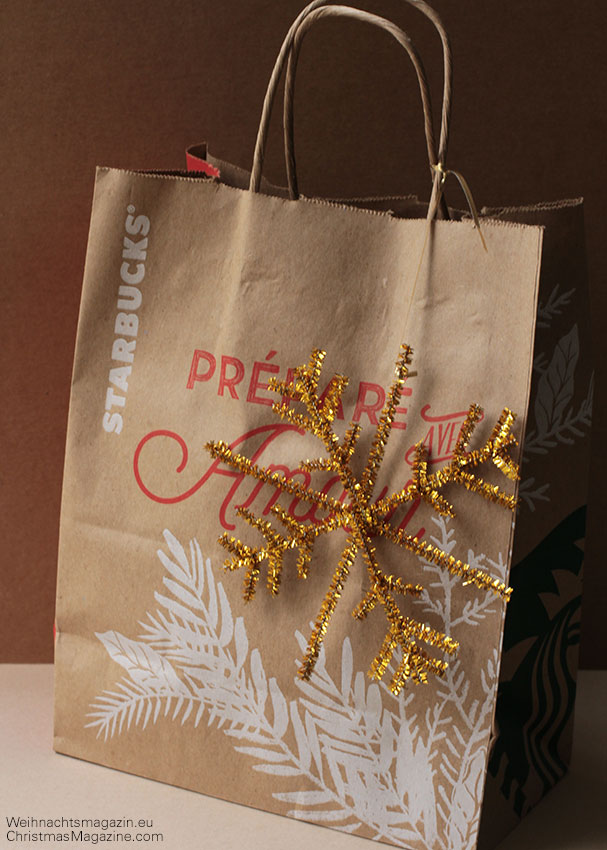 préparé avec amour
By the way, I made the tinsel star myself. It is really easy as long as you have tinsel pipe cleaners and a good pair of pliers.