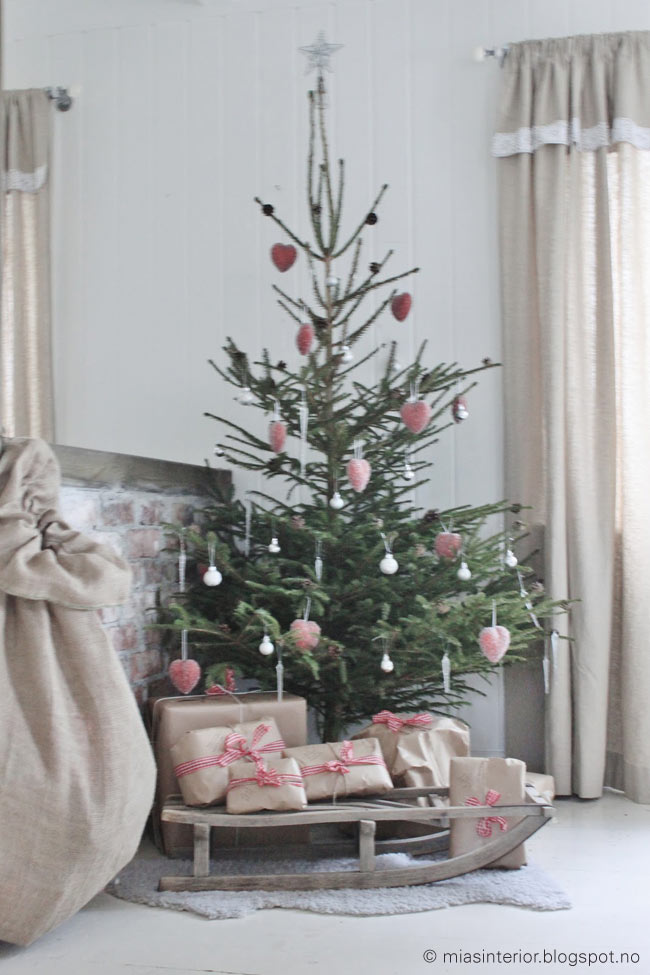 Coco Chanel put it right. Simple always looks more elegant. This principle does not only apply to fashion.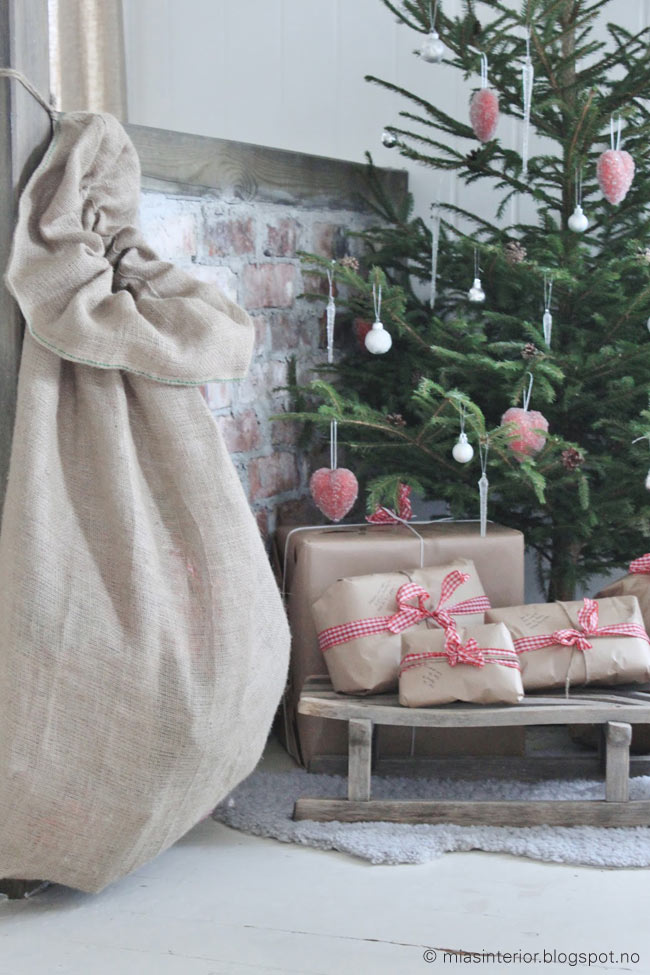 The simplicity of this tree is captivating. It is decorated with large frosted hearts, icicles, white baubles and pine cones. It could stand in a fairy tale castle. Very romantic
The presents under the tree are wrapped with packaging paper and twine and decorated with gingham ribbon. If you look closely you can see the writing on the paper in lieu of gift tags.
Many more beautiful inspirations can be found on Interior By Maria Rasmussen.